My Blog
Posts for tag: teeth whitening
By Zelienople Smiles
February 29, 2020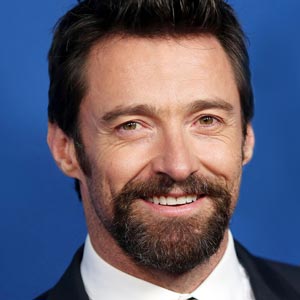 To anyone immersed in the "X-Men Universe" Hugh Jackman will always be Wolverine, a role he played in seven movies. But there's more to this Australian actor than mutant bone claws and mutton chops that would make Elvis envious. Jackman has also starred in over 20 non-superhero films, including Les Misérables, for which he won a Golden Globe. He is also a Tony award-winning Broadway performer—with a winning smile.
With his famed character Logan/Wolverine fading in the rearview mirror, Jackman has returned to his musical roots. He will play Harold Hill in the Broadway revival of The Music Man, set to open in Fall 2020. And since May 2019 he's been on world tour with Hugh Jackman: The Man. The Music. The Show., featuring Jackman and a supporting cast performing songs from favorite shows and films, including Les Misérables and the 2017 hit The Greatest Showman.
The Show, with 90 planned stops throughout Europe, North America and Oceania, is a decidedly different "universe" from the X-Men. As Wolverine, Jackman could get away with a scruffier look. But performing as Jean Valjean or the bigger-than-life P.T. Barnum, he has to bring a vastly different look to the role, which brings us to Jackman's teeth…
Once upon a time, Jackman's teeth were an unflattering gray—definitely not a good look for stage or film. So with the help of his dentist, Jackman set about upgrading his smile with teeth whitening. Teeth whitening is a great way to take a dull, stained smile and turn up the volume on its brightness—and attractiveness—a notch or two. A dentist applies a bleaching solution that stays in contact with the teeth for a few minutes. The process is often aided by special lighting.
A professional application is especially desirable if, like Jackman, you want "Goldilocks" brightness: not too little, not too much, but just right for you. Dentists can precisely control the tint level to get a brighter but more naturally looking white. Of course, you can also get a dazzling "Hollywood" smile if you so desire.
And although the effect of teeth whitening isn't permanent, a dental application can last a while, depending on how well you manage foods and beverages that stain teeth. With a touchup now and then, you may be able to keep your brighter smile for years before undergoing the full procedure again.
One important note, though: This technique only works with outer enamel staining. If the discoloration originates from within the tooth, the bleaching agent will have to be placed internally, requiring access to the inside of the tooth. An alternative would be porcelain veneers to mask the discoloration, an option that also works when there is ultra-heavy enamel staining.
If you're tired of your dull smile, talk with us about putting some pizzazz back into it. Teeth whitening could be your way to get a smile worthy of Broadway.
If you would like more information about teeth whitening, please contact us or schedule a consultation. To learn more, read the Dear Doctor magazine articles "Teeth Whitening" and "Whitening Traumatized Teeth."
By Zelienople Smiles
July 14, 2019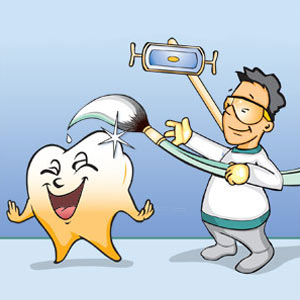 Home whitening kits are a popular way to turn a dull smile into a dazzling one. But these self-applied products only work for teeth with outer enamel stains — if the discoloration originates inside a tooth, you'll need professional treatment.
Known as "intrinsic staining," this type of discoloration most often occurs within a tooth's pulp or dentin layers. There are a number of causes like tooth trauma or tetracycline use at an early age. A root canal treatment used to remove infection from deep within a tooth can also cause discoloration: sometimes blood pigments left after tissue removal or the filling materials themselves can stain a tooth's interior.
Intrinsic staining can often be treated by placing a bleaching agent, usually sodium perborate, into the tooth's pulp chamber. But before undertaking this procedure on a tooth that's undergone a root canal treatment, we want to first ensure the filling is intact and still adequately sealing the tooth from infection. We also want to make sure the supporting bone is also healthy.
If all's well, we access the pulp in the same way as the root canal treatment, and preferably through the same access hole. We then clean out the pulp chamber of any stained matter and then ensure the root canals remain filled and sealed off from the pulp chamber.
We can then place the bleaching agent into the pulp, a process that will need to be repeated every three or four days to achieve the desired level of brightness. After each session we place a cotton pellet over the opening and held in place with a temporary adhesive; we can easily remove and re-apply this covering during subsequent sessions. Once we've achieved the desired color change, we seal the tooth with a permanent filling and restore the access cavity with a tooth-colored composite resin material bonded to the enamel and dentin.
There are other options for an intrinsically stained tooth like veneers or crowns that outwardly cover the discoloration. Internal bleaching, however, is a more conservative approach that causes less alteration of the tooth. If successful, it can restore a stained tooth to a brighter, more attractive shade.
If you would like more information on internal bleaching, please contact us or schedule an appointment for a consultation. You can also learn more about this topic by reading the Dear Doctor magazine article "Whitening Traumatized Teeth."
By Zelienople Smiles
February 24, 2019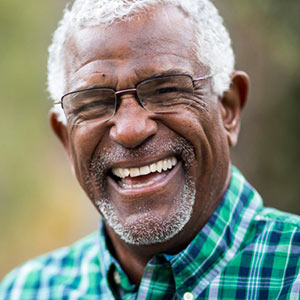 Like other aspects of our lives, aging can take a toll on our smile. Over a lifetime the effects of disease, teeth wearing and the foods we eat can cause our teeth and gums to look unattractive.
Here are 3 of the most common age-related dental problems and how we can help you "turn back the clock" on each one.
Discoloration. Teeth can dull and grow darker over time. And not just from what we eat or drink—age-related structural changes in the tooth can also cause discoloration. We can often alleviate external staining temporarily with teeth whitening. If the staining is heavy or it originates inside the tooth, then we can install life-like porcelain veneers or crowns to cover the discoloration. We can also use composite dental materials to alter the color of one darkened tooth so that it doesn't stand out from the rest of your teeth.
Wearing. Our teeth naturally wear down over time. If the wearing is excessive, though, teeth can look shorter and less youthful. Again, we can use veneers or crowns to change a tooth's outward appearance and make them look longer. We can also employ enamel contouring and reshaping that smoothes out sharper edges caused by wearing to give your teeth a softer, more youthful look.
Receding gums. On the other end of the spectrum, gums that have shrunk back or receded from the teeth can make them look much larger and unattractive. Our first step is to treat any gum disease present—the most common cause of recession—which often helps the tissues to regenerate. If your case is more advanced, though, you may also need grafting surgery to restore lost gum tissue. Using in-depth microsurgical techniques, surgeons attach grafted gum tissue at the recession site. Over time new tissue will grow, restoring adequate gum coverage.
You can also improve your appearance at any age with orthodontics. Besides a more attractive smile, properly aligned teeth tend to wear more slowly and evenly. This and proper daily oral hygiene and regular dental care can keep your teeth looking younger even in your later years.
If you would like more information on gaining a more youthful smile, please contact us or schedule an appointment for a consultation. You can also learn more about this topic by reading the Dear Doctor magazine article "How Your Dentist can help you Look Younger."